Spring brings warmer and lighter days and the flowers start to bloom. We love the arrival of Spring in the shop here in Brighton as we have new flowers in season to work with. It's the start of the wedding season and we love creating bouquets, buttonholes, centrepieces and arrangements for couples with these fabulous spring blooms.
Here are our top 10 flowers to consider for your spring wedding:
1. Roses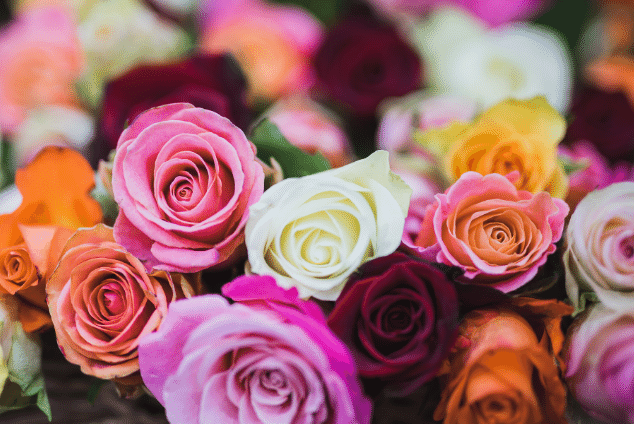 Roses epitomise love and romance and are a popular choice for both wedding bouquets and buttonholes. They look very elegant by themselves or can be matched with foliage and smaller flowers to create a really unique look.
You also have a lot of choice; roses come in a huge variety of colours, from pure white to the deepest red. Pale pinks look beautiful for a more rustic style wedding whilst brighter pinks can bring more of a spring feel to your wedding. With many different sizes and varieties of roses available, your flowers can be tailored perfectly to your dress and wedding theme.
2. Daffodils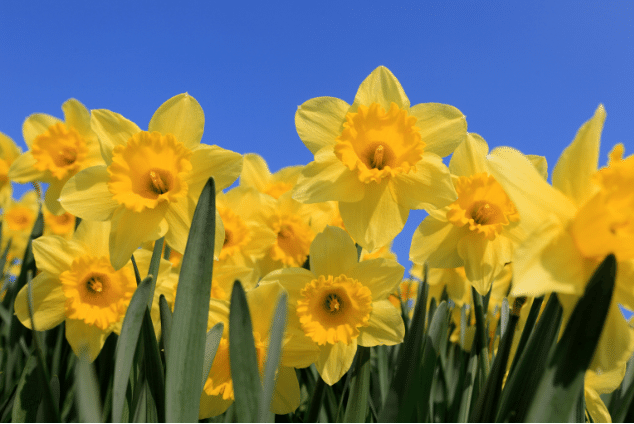 Daffodils often signify the start of spring and with numerous varieties and colours available, we can create the perfect arrangements for your wedding. Daffodils can be used alone or look fabulous mixed with tulips to bring a real spring feel to your big day.
Bright and cheerful and ranging in colour from white to yellow to orange, these flowers can be potted or placed in jugs for centrepieces. They look lovely mixed with other wild flowers for a vintage feel too.
3. Peonies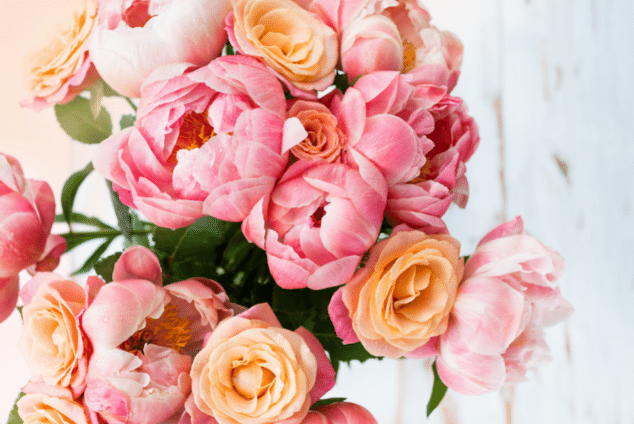 Big and beautiful peonies come into season in early spring and make ideal wedding flowers. They symbolise a happy and healthy life so are a great choice for bouquets and centrepieces. Peonies are available in yellow, cream, white and shades of red and pink.
These big flowers with soft ruffly petals look stunning offset with delicate greenery or with eucalyptus. They also look very pretty combined with roses and ranunculus to create larger
arrangements.
4. Ranunculus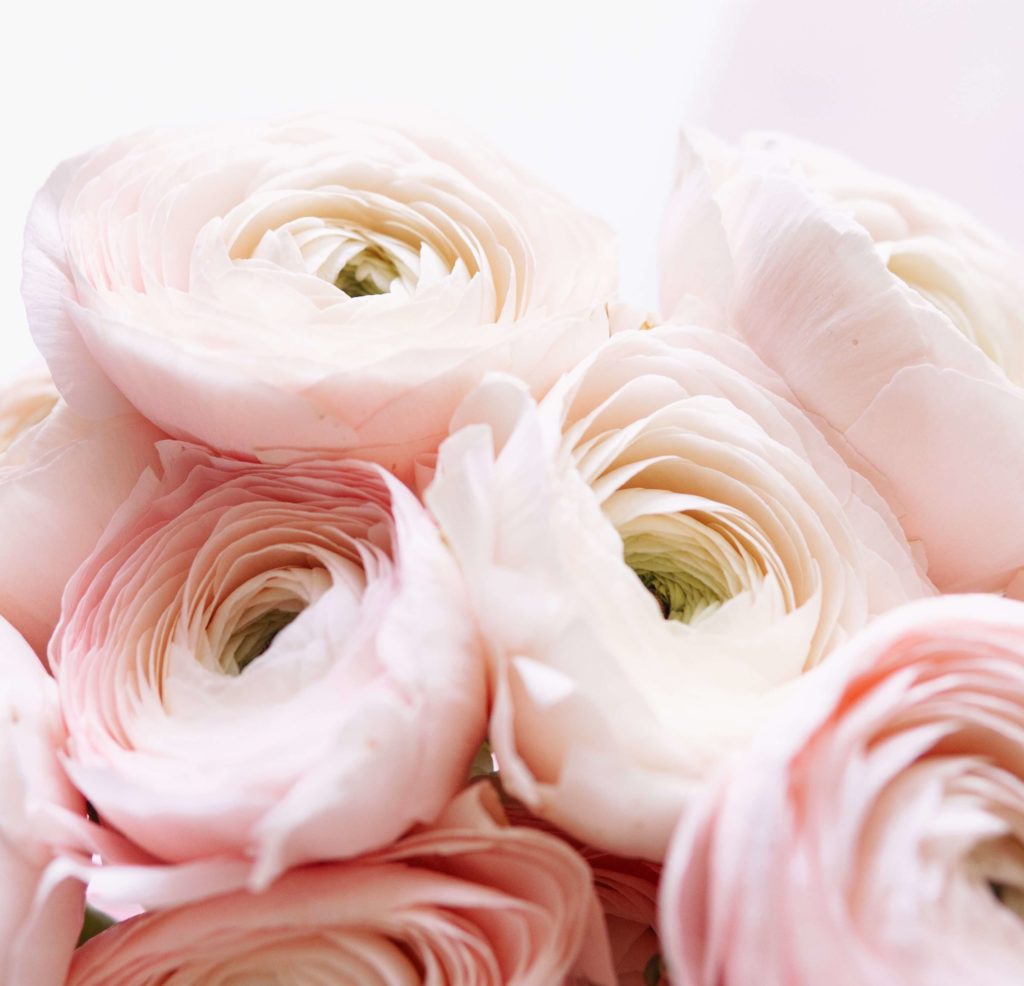 Ranunculus are an incredibly versatile flower and work well with almost every other flower and all forms of foliage, including succulents. With their delicate petals and in a huge range of colours from very pale to very dark, they are a favourite with brides.
Ranunculus are in season in spring and are perfect for creating fresh and romantic styled arrangements. These larger flowers can be used sparingly in bouquets blended with foliage and other flowers to create a really unique look.
5. Hydrangea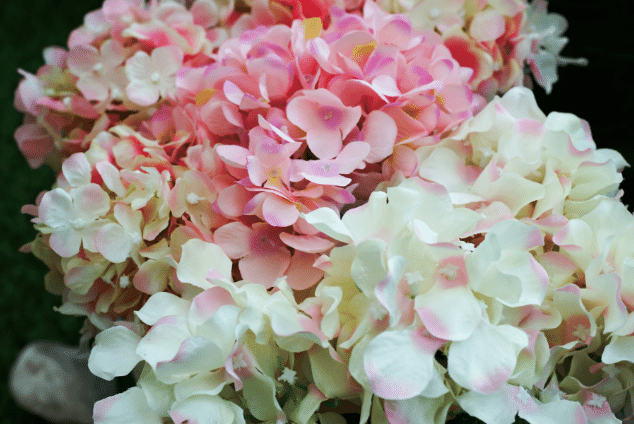 Hydrangeas are a good choice if you 're going with the wedding tradition of 'something blue' as they are one of the few varieties of bloom coming in this colour.
They are also available in white and pale pink, suiting a vintage or rustic theme. The huge blooms can be used to create show stopping centrepieces and look equally as good in a bouquet.
Mixing the blue or pink blooms with the white gives a really romantic and soft feel, matching them with bright foliage looks just right for a Spring wedding.
6. Tulips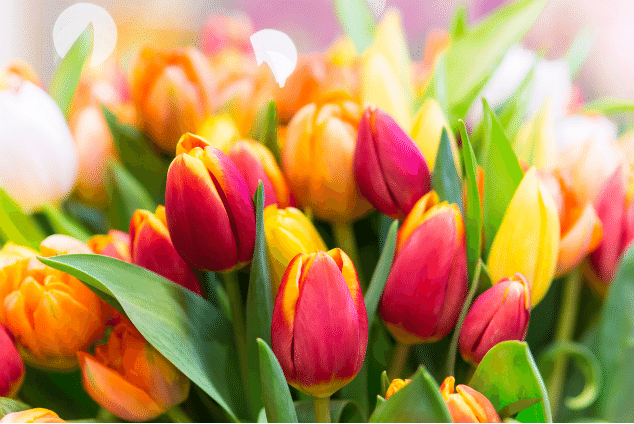 Tulips symbolise perfect love and are a true spring flower. They come in an amazing array of colours, some even have frilled edges to the petals. Just one colour for your arrangements creates a dramatic look or you can mix and match different colours to give interest and variation.
As tulips have large leaves, these can be included in bouquets, arrangements and buttonholes but look equally as good mixed with twigs and other foliage. They work well with all the other seasonal flowers so are very versatile.
7. Sweet Pea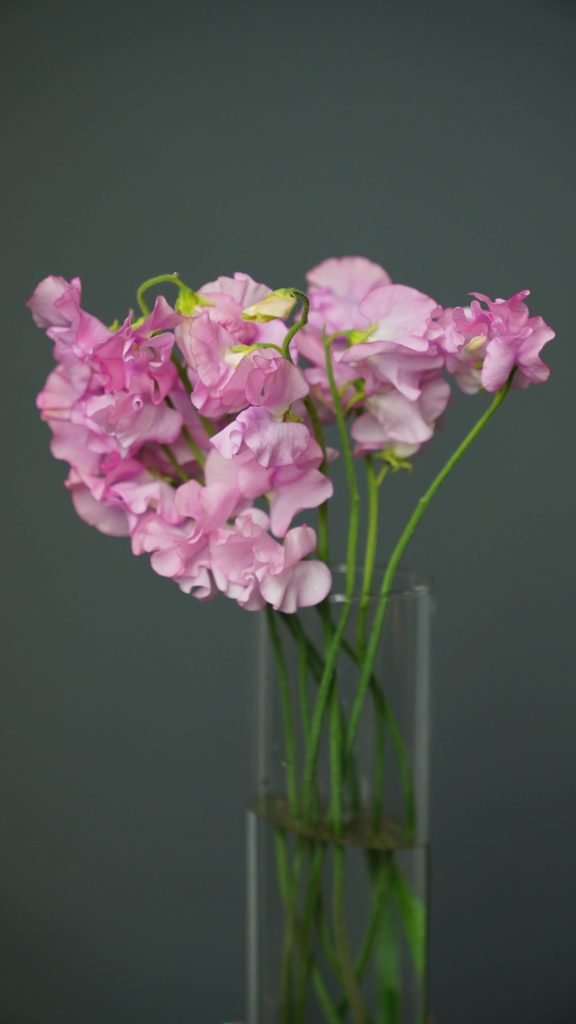 Sweet pea blooms give a wonderful scent and are a fantastic accent flower to mix into wedding arrangements. They give texture and colour to bouquets and centrepieces but also make pretty buttonholes where a more delicate look is desired.
These work well with roses and peonies, contrasting beautifully with the larger, more prominent flowers. If you have flower girls, sweet peas are a good choice for their smaller bouquets.
8. Calla Lilies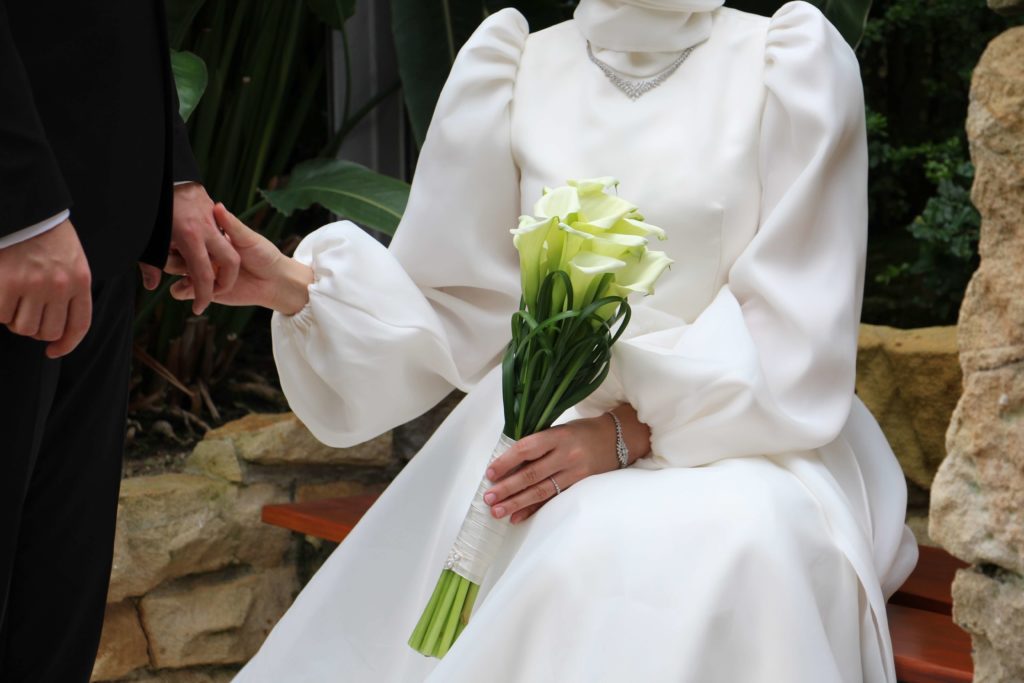 Calla lilies are one of the most popular choices for wedding flowers and symbolise beauty and magnificence. Lilies have a huge range of colours, from classic white to bright yellow and even deep purple.
Many brides choose a group of calla lilies tied with a simple ribbon for their bouquet but these blooms also look striking mixed with roses to create a really stunning bouquet. They also make fabulous buttonholes and statement centrepieces, giving an elegant and sophisticated look.
9. Lilacs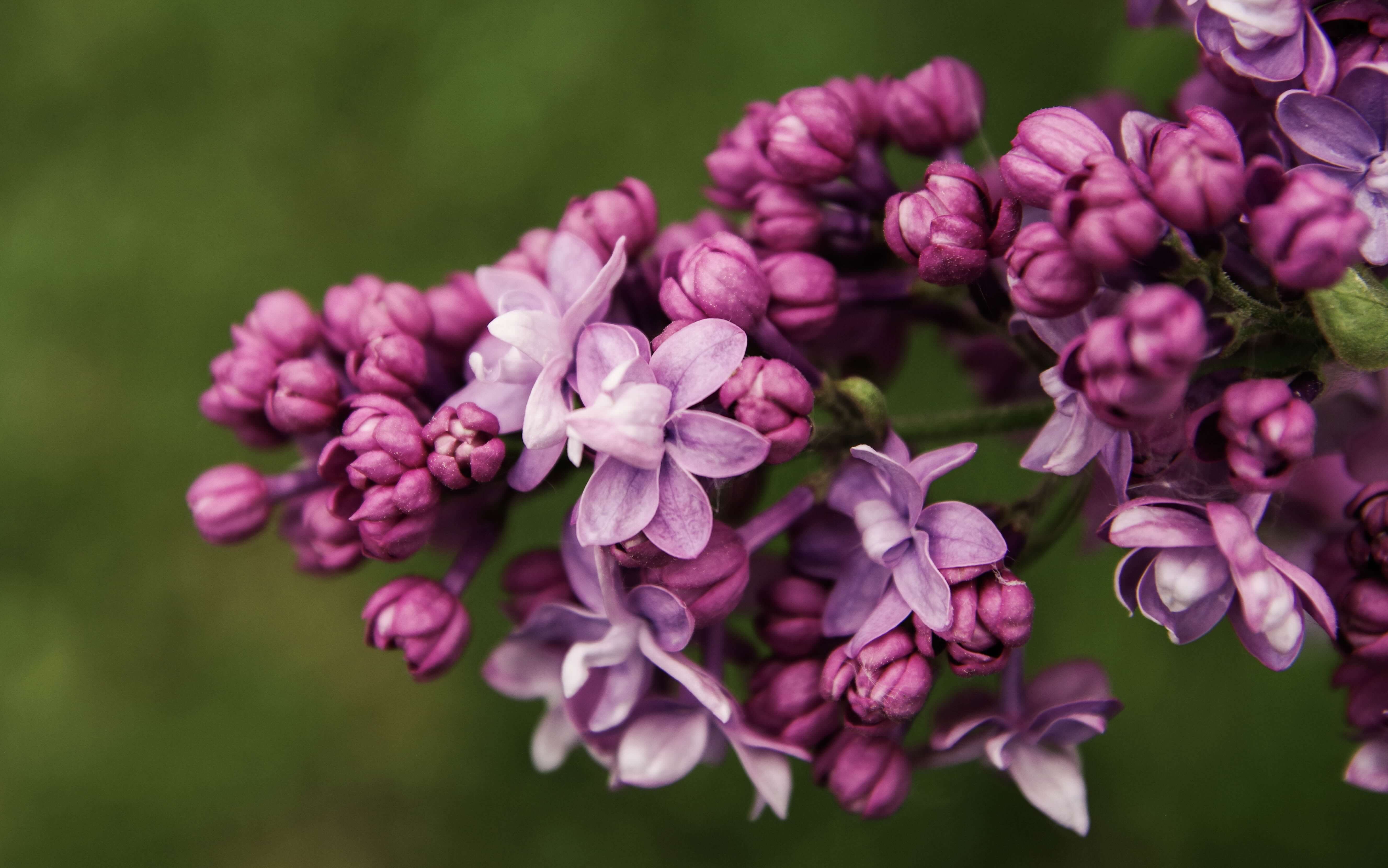 Lilacs are wonderfully fragrant and very pretty, delicate flowers. They look lovely alone but also go well with roses and other foliage. For a less structured theme, lilacs can be placed in jars as centrepieces or mixed with other blooms to create a more formal arrangement.
Beautiful for the bride's bouquet, lilacs are also perfect for bridesmaid bouquets where a more delicate look is desired.
10. Hellebores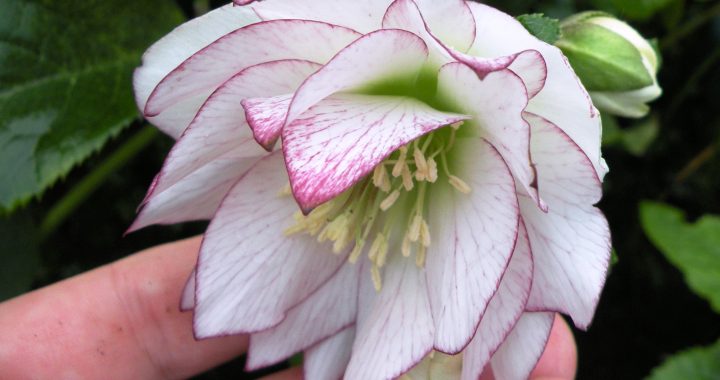 Hellebores are cold weather flowers which bloom in winter and early spring. These sweet flowers come in quite unusual colours including green and purple, making them a good choice for brides looking for something a little different to the normal wedding flower choices.
The flowers are slightly downturned and are a similar style to buttercups; they look fantastic in bowls as centrepieces or matched with other flowers in a bouquet. As a buttonhole, they can be put with ferns and heathers, even herbs, to create a really special piece.
How do you choose?
With such a wide range of spring blooms to choose from for your wedding it can be a little overwhelming! We have years of experience working with flowers for weddings and are happy to have a chat to advise and guide you.
The talented team here at The Brighton Flower Company can recommend flowers to suit your theme and dress so please pop in or contact us for some inspiration and to enquire about our bespoke wedding flower services, including design, arrangement and delivery on the big day.