Heartfelt Funeral Tributes
Funerals are a difficult time for everyone and at The Brighton Flower Company, we provide an understanding, caring and personal service to create bespoke flower arrangements that perfectly reflect the life and personality of your loved one.
We have extensive experience working with many of the Funeral Directors in the Brighton and Hove area, giving us an expert insight into seamlessly creating bespoke bouquets and arrangements in a stress free and efficient manner.
Our flower shop in Brighton & Hove can create touching funeral flowers for your loved ones which are tailored to your requests or we can create sympathy arrangements based on our years of experience, whichever you prefer.

Our funeral and sympathy flower services
Our skilled florists will take the utmost care to create a beautiful funeral flower arrangement that serves as a meaningful tribute to your loved one. You can leave your condolence flowers in our hands, safe in the knowledge that we'll lovingly create floral arrangements with minimal fuss and maximum professionalism.
Bespoke Funeral Flower Arrangements
We are able to create bespoke arrangements that reflect the style and personality of your loved one. We are also able to offer the following main arrangements for funeral services:
Coffin Tributes and funeral Spray flowers from £150
Single Ended Spray from £65
Posy from £45
Funeral Wreaths from £50
Hand Tied Sheath from £50
Floral Letters from £55 each
All of our arrangements can be personalised to include names, colour patterns and specialist flower artwork, just let us know exactly what you are looking for and we will arrange the rest. No matter what arrangements you have in mind, we will work hard to accommodate and create something special.
Once you get in touch with our team, our services include: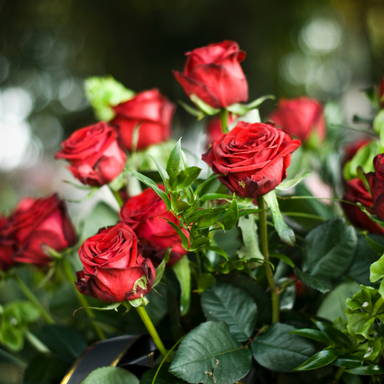 Free consultation
We'll discuss what types of arrangements you'd like, any colours, themes and budget. We're happy to offer advice and guidance if needed, or will work directly from your vision. Whatever your funeral flower needs, we can design the perfect arrangement.
Bespoke funeral flower design
All of our sympathy flower arrangements are made bespoke in house by our dedicated Brighton florists.
Our skilled team will work with you to design the different arrangements you need and carefully arrange the flowers with compassion and thought to ensure your loved one is perfectly represented.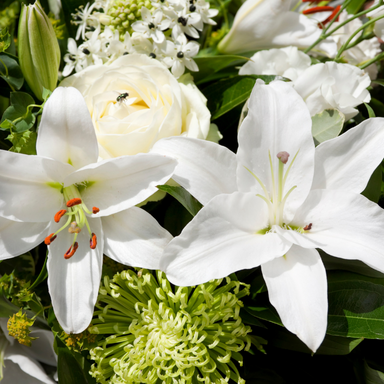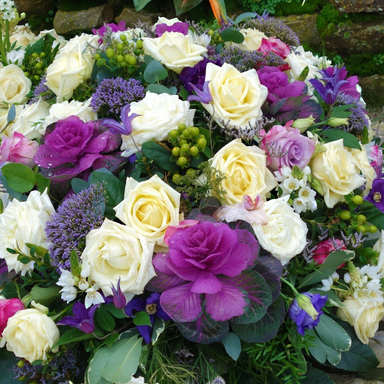 Flower delivery
Once the flowers have been designed and arranged, we will carefully deliver funeral flowers to your Funeral Directors at an appropriate time, hopefully taking away some of the stress of funeral planning. You can even have funeral flowers delivered to your loved ones funeral service. Simply let our team know your wishes and we'll be sure to help.
Funeral and sympathy flower testimonials
I ordered a wreath last week for a funeral today held at St Lukes Church. I just wanted to say how beautiful they were and they far exceeded my expectations.
Such a relief for us that they were there at the cemetery when we arrived.
Great service and amazing flowers.
Louise Fox
---
Just a note to say thank you from Anna, Simon and me for the beautiful flowers. They looked lovely in the chapel and stood up to the howling wind and rain at the top of the hill in City Cemetery! We really appreciate that you took the trouble to get them right. Grazie Haffna, as they say in Malta.
Alison
Bespoke Funeral Flowers
If you would like to find out more about our funeral and sympathy flowers or would like to get in touch to discuss your arrangements and timescales please give us a call on 01273 770966.
One of our friendly team members would be happy to help you make this difficult time a little bit easier and help give your loved one a beautiful send off.