Upcoming flower workshops in Brighton
Are you planning a hen party, team building day, garden party or simply want to learn a new skill and have a fun day out with friends and family? No matter the occasion our bespoke flowering arranging classes are perfect for any event.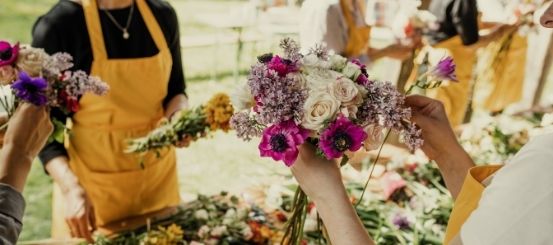 We offer a range of different flower arranging courses for you to book onto:
Scheduled public flower workshops & courses
Hen do flower crown arrangements
Two hour flower workshops
One-to-one arranging sessions
Group flower arrangement bookings
Our friendly team of expert florists will demonstrate and guide you in learning the art of designing beautiful, stand out bouquets of flowers. Book time with us, either at our Brighton and Hove shop or at your home. You can choose from a range of flowers, colours, sizes and arrangements to learn, such as how to make a flower crown or a beautiful bouquet arrangement.
Our florists create an enjoyable, hands-on experience for you to learn new skills. Our classes involve seasonal flowers and at the end of the session, you can take home your arrangement in a The Brighton Flower Company branded bespoke bag and ribbon, along with flower care advice so you can make the most of your display.
---
Our latest flower workshops in Brighton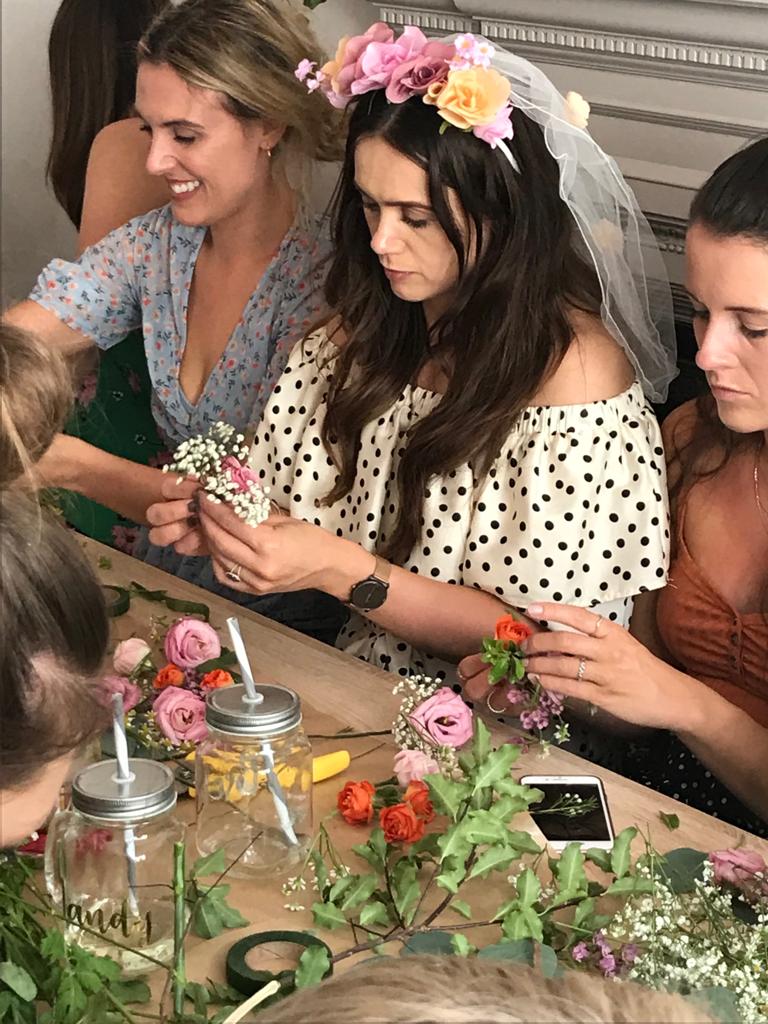 Flower Arranging
Learn how to create a beautiful seasonal hand-tied bouquet and vase arrangements in a relaxed and friendly atmosphere. Our two hour flower arranging classes teach you the basics of arranging flowers in a captivating and stylish way.
You will learn:
How to prepare your flowers for arranging to ensure longevity
Proper techniques to arranging your flowers in a stylish way
How to properly care for your flowers
Following your class, you'll be able to take home your beautiful arrangement and display it in your home proudly.
Upcoming dates:
Friday 10th June 22 5pm – Summer Wreath Making £65 pp
Tuesday 21st June 22 5pm – Flower Crown Making £50 pp
Saturday 2nd July 22 2pm – Bouquet Making £65 pp
---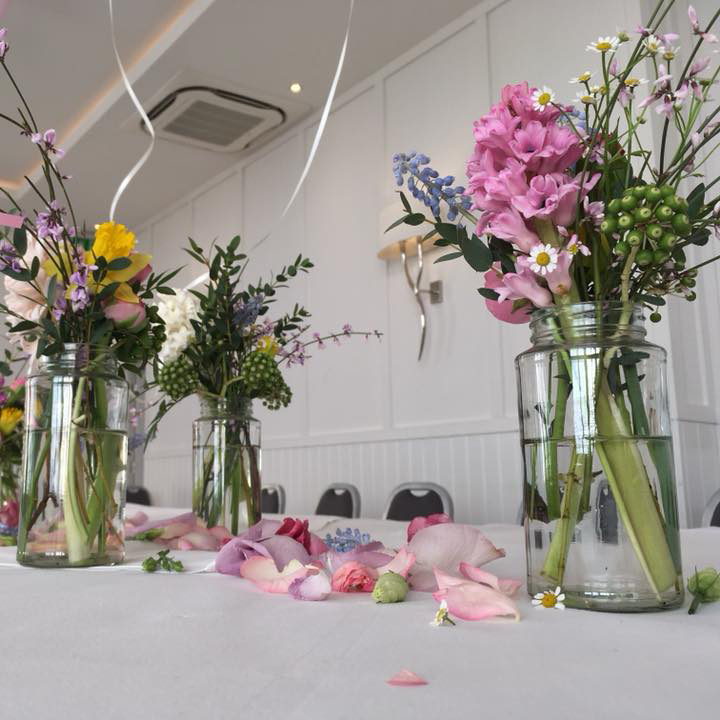 Hen party flower crown arrangements in Brighton
Are you looking to organise a special activity for everyone to enjoy at a hen do? Our flower arranging class is the perfect option. In just two hours, the whole party will learn how to create beautiful flower crowns made up of gorgeous seasonal flowers and foliage.
Our expert florists will teach you how to create an aesthetically pleasing and comfortable flower crown that you can wear for the rest of the hen do. Even if you aren't crafty, with our guidance you'll be able to make a floral arrangement that you're proud of. Inject your own personal style and colour tastes in your flower crown and arrange a unique creation that suits you and your personality.
Our fun filled class can be booked on a date or time most convenient for you.
What's included in flower crown workshops
£45 per person (minimum 4 people)
We provide all flowers, foliage and templates needed
You can come to our Brighton store or we can set up at your place
Two hour private session with our expert florists
---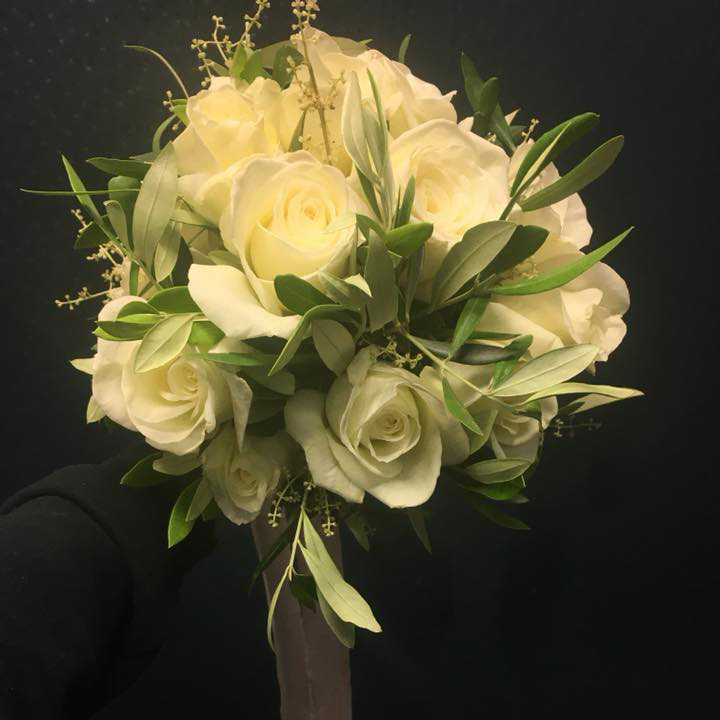 Private flower arranging courses in Brighton
As well as scheduled flower arranging classes, we offer private courses that are catered to you and your group, offering a far more personal and tailored flower arranging experience.
One-to-one sessions
Group bookings
1.5 hour workshops
Whatever flower arranging course suits you, we can cater exactly to your needs, providing you with a comprehensive and in-depth learning experience in a fun and creative environment.
All classes can take place at our Brighton store, or in the comfort of your own home. We're happy to tailor all flower arranging classes to your needs, so you really make the most out of the experience.
£95 per person (maximum 3 people per booking)
Give us a ring on: 01273 770966 to book
---
Christmas Wreath Making
Make a gorgeous festive door wreath with seasonal foliage.
Dates: Our Christmas workshops will begin again in November 2022. Sign up to our newsletter to keep up to date with all upcoming events!
Duration:
1.5 hours
---
Book your class
If you would like to book any of our flower arranging classes, get in touch with us by calling 01273 770966. We'll be able to discuss tailoring the class to your event and skill level, should you have previous experience.