When it comes to wedding flowers, there are thousands of stunning flowers to choose from – so how do you know which are the right flowers for you and your wedding theme?
We have compiled a list of some of the most sought-after wedding flowers, so you can draw inspiration from these stunning bouquets and find the perfect bridal bouquet for your special day. Whether or not you're a flower person, we hope that this list helps you choose the best flower arrangement to suit you.
At Brighton Flower Company, we offer bespoke, high quality wedding flowers for weddings in Sussex. Contact our team today to discuss your wedding flower requirements.
Most Popular Wedding Flowers
Rose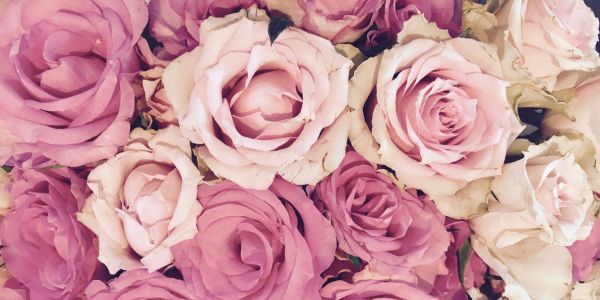 Obviously the rose is one of the most popular wedding flowers out there, they have strong connotations with love and romance and make for a great feature piece.
There are a plethora of roses available. From classic garden roses to sweetheart roses, there are a number of unique floral arrangements you can form using roses. They also come in a range of colours so can suit any colour scheme, from summer weddings to winter weddings, you can find roses to fit your theme.
Ranunculus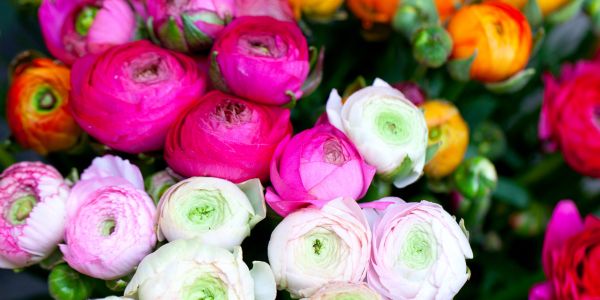 The ranunculus is another excellent wedding flower, as its paper thin, closely formed and delicate petals can add tons of texture and interest to any floral arrangements. They come in a multitude of colours, so you're sure to find one that matches your wedding day.
These flowers are typically in season between January and May, but most florists are able to source them year round.
Peony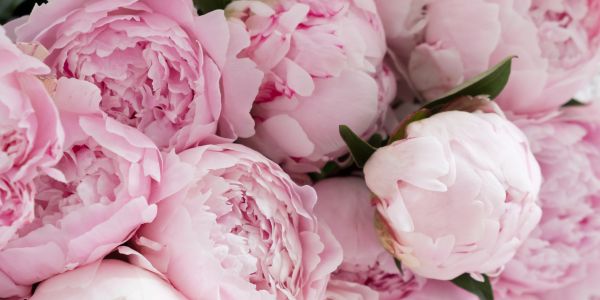 With a stunning yellow centre surrounded by overlapping petals, the peony is another classic wedding flower. They symbolise happiness and a fruitful marriage, so it's no wonder they're one of the most popular flowers available. They often come in subtle pastel shades, for the brides who want a softer colour scheme.
Peonies are typically available between May and July so are perfect for summer weddings.
Dahlia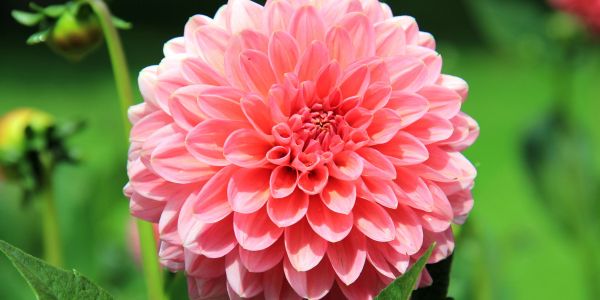 Dahlias are very intricate, beautiful flowers and they will most likely pair well with your wedding theme, no matter what it is. From a rustic theme to chic, having dahlias feature in your bouquet or table centrepieces will enhance the look of your wedding.
If you really want to make a statement, dinner plate dahlias make for an excellent addition. They are huge, stunning flowers which are sure to turn heads.
Sweet Peas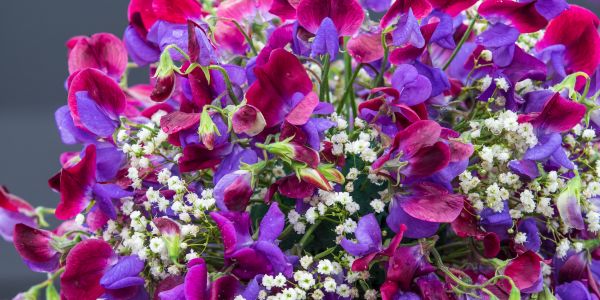 Sweet peas are a very delicate flower, but their unique petals make for a stunning wedding bouquet. A sweet pea can be paired with other flowers, such as roses or lavender, or you can fashion a bouquet out of just the flower on its own using a variety of colours. When tied together with a silk ribbon, these flowers really outshine the rest.
Sweet peas are usually available April to June so work perfectly in spring / early summer weddings.
Lavender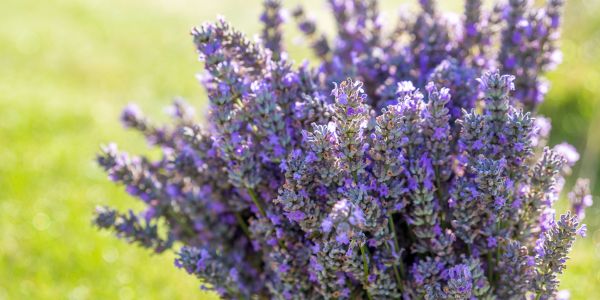 If your wedding has a lilac theme, then why not add some lavender to your bouquet? Lavender makes for a fantastic addition to bridal bouquets as it can give the arrangement some texture. Lavender also omits a lovely fragrance, adding something extra special to your wedding bouquet.
Furthermore, lavender, much like spray roses, are ideal for a flower crown as they can hold up without water for a long time.
Cherry Blossom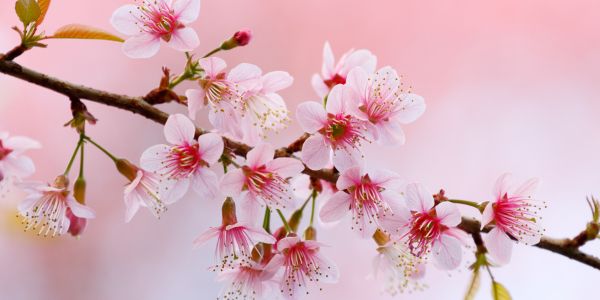 The cherry blossom is known for its beauty, but it's also known for being a lucky flower for a bride. The magnificent pale pink flowers represent love and luck, and are a great choice for spring weddings.
Cherry blossoms can also be used as a beautiful hair accessory to match your bouquet.
Lily of the Valley
Often used by the royal family, lilies of the valley are a petite but beautiful flower. They have an air of elegance to them and a sweet fragrance, ideal for the modern bride. They are in season in May, making them best suited for a spring or summer wedding.
However, they are known to be one of the more expensive flowers, so if they push the boundaries of your budget you could opt for just adding a few to your bridal bouquet.
Tulip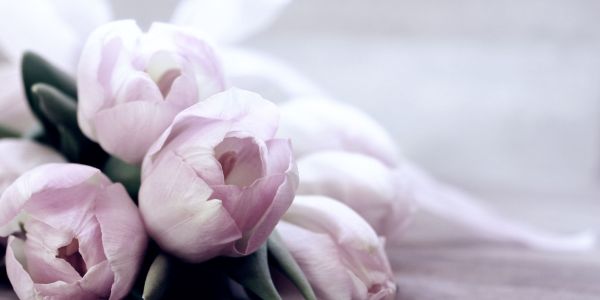 Tulips portray a natural elegance no matter the colour, which is why they are one of the most popular flowers for wedding arrangements. They are another flower that symbolises love and passion, and are ideal for any wedding taking place in the early spring but also are available in beautiful autumn colours.
There are a few types of tulips that work great for weddings, such as fringed tulips or double tulips, which can help make your wedding flowers more unique. You can also place some in a tall vase and use them as reception centrepieces.
Wedding Flower Arrangements
If you are looking for a florist to create your ideal wedding flowers, then don't hesitate to contact us for a free consultation. We will provide you with an expert wedding florist who will work with you to ensure you receive the perfect flowers for your wedding. No matter the theme, arrangements or style you're looking to create, we can help bring your dream wedding flowers to life.