Just like fruit and vegetables, certain flowers bloom at certain times of the year. Spring flowers like the tulip, the daffodil and the primrose appear between March and June. Summer flowers like the daisy, delphinium and hydrangea between June and September. Early Autumn flowers like the pansy and chrysanthemum.
The point is, year round we are privileged enough to enjoy an ever changing range of beautiful flowers in the northern hemisphere. Seasonal flowers which we just love bringing to you as part of our florist's choice bouquets.
If you'd like to place an order or know more about any of our handcrafted bouquets of cut flowers call us on 01273 770966.
What is A Florist's Choice bouquet?
Our florist's choice bouquets are created using the freshest, most interesting seasonal flowers available at the time of ordering. You can choose between a display of natural pastel colours or a bright and colourful selection. All bouquets feature locally sourced flowers which are carefully selected and arranged by our team of skilled florists and delivered on the same day (if ordered before 3pm in Brighton and Hove).
We offer our florists choice bouquets in a number of different sizes – from small, medium and large displays right up to our deluxe bouquet – a really spectacular arrangement.
Changing seasons and their flower varieties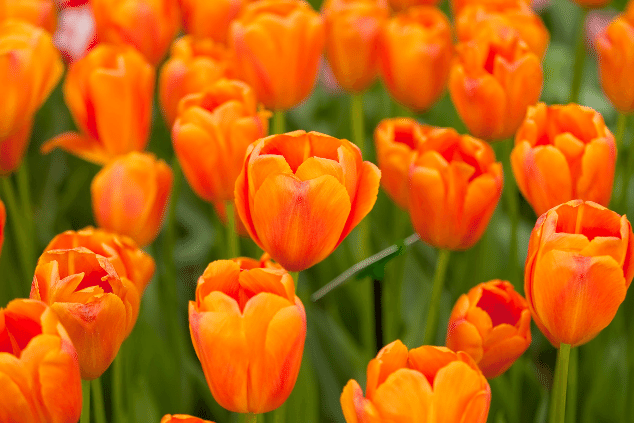 Spring flowers

Between March and May we experience the blooming of some of the most popular flowers including:
Tulips
Daffodils

Cheerful yellow spring flowers, Daffodils are ideal pollinators for bees. These wonderful flowers are grown from bulbs and seeing them emerge in early spring signals that the winter is nearly over. They look stunning in a simple vase as cut flowers in your home, brightening any room and their gentle perfume elevates any space.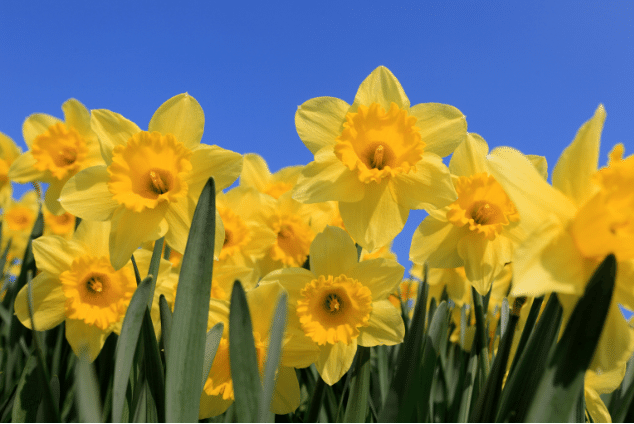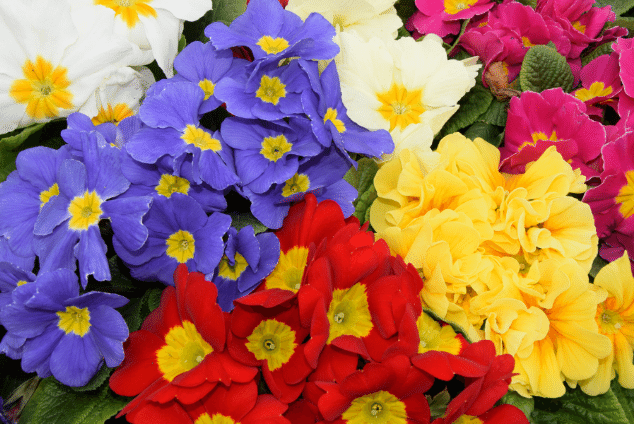 Primroses

Another beautiful spring flower, the primrose is often seen on woodland floors in early spring alongside snowdrops. When added to spring bouquets they work well to add accent colours.
Summer flowers
The warm weather of Summer brings the bloom of flower varieties like:
Gerbera Daisies

Gerbera's offer a familiar shape and are part of the daisy family, this simple yet elegant flower is the perfect addition to any bouquet to add texture.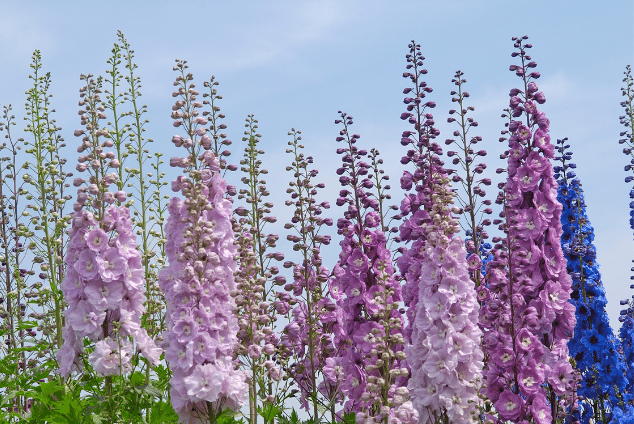 Delphiniums
Hydrangeas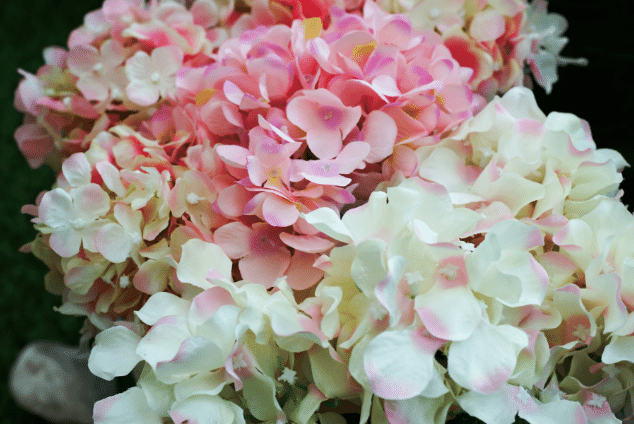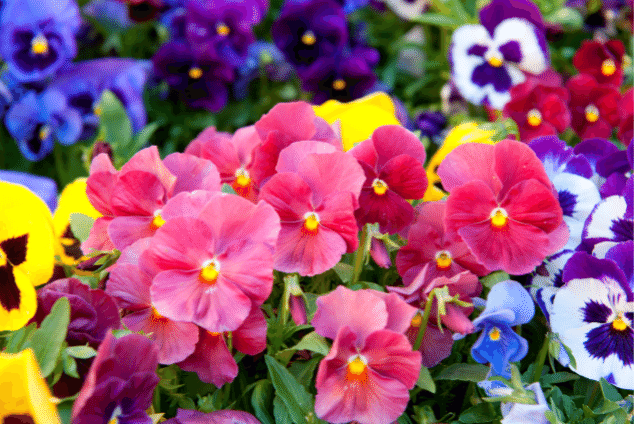 Autumn flowers
Autumnal flower varieties include:
Pansies
Chrysanthemums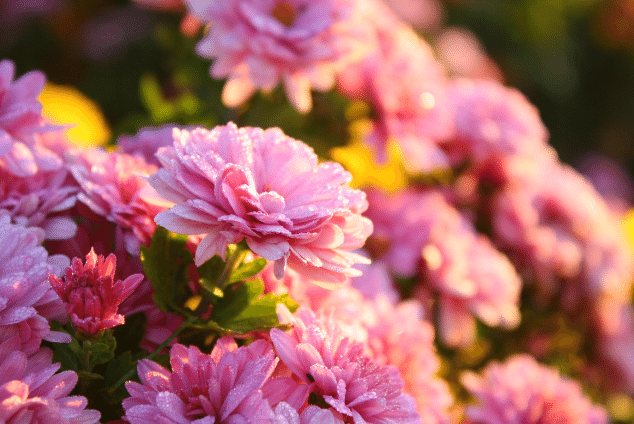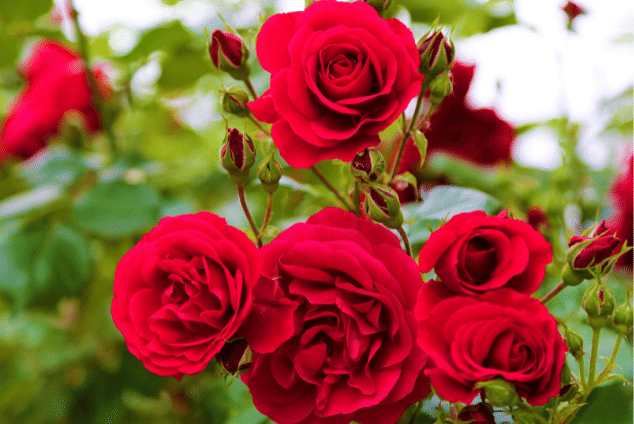 Red Roses
Winter Flowers
The cold temperatures of winter bring about beautiful blooms of:
Poinsettias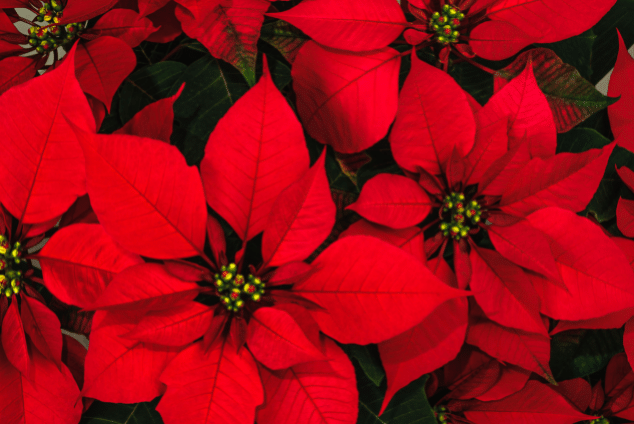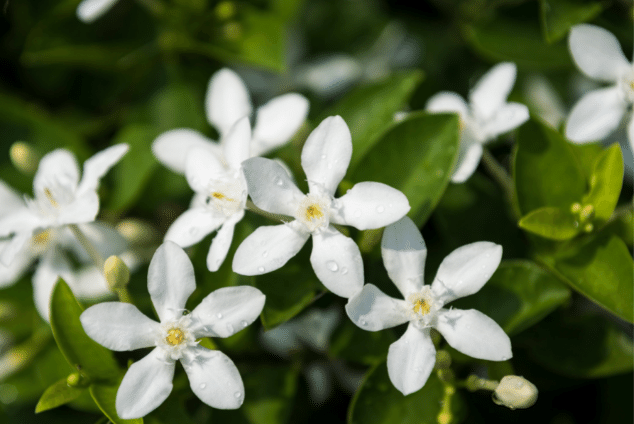 Jasmine
Honeysuckle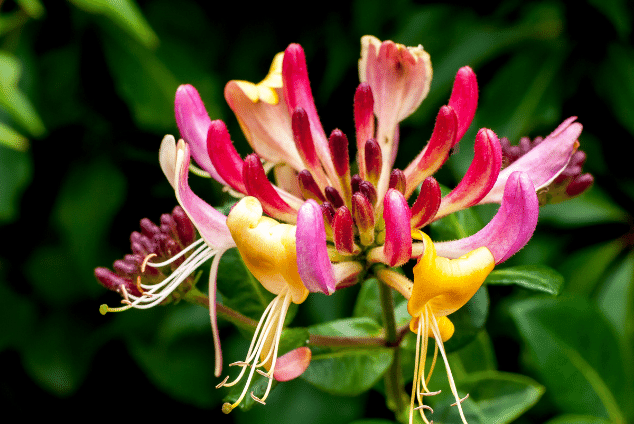 What are the benefits of choosing a Florist's Choice bouquet?
The freshest seasonal flowers
A beautiful flower arrangement isn't just something nice to look at. Flowers and plants can really help to boost our sense of comfort, increase our creativity and improve our mood. We want you to be able to enjoy your bouquet for as long as possible, which is why we select the freshest, in season flowers for our florist's choice arrangements.
For tips on how to keep your cut flowers fresh for longer check out our handy guide.
Sustainable flowers
We are truly passionate about the environment and whilst we do source flowers from international locations, we much prefer sourcing them locally. By doing so we avoid the carbon footprint associated with the transportation of your flowers, minimising our impact on the environment and contributing towards a greener future for everyone.
Choosing seasonal flowers also means we aren't having to source flowers from further afield, as they're readily available here and now.
Bespoke bouquets
Each and every one of our florist's choice bouquets is entirely unique, there are no two alike! Arrangements are thoughtfully created by our team of florists on a bespoke basis, completely dependent on which seasonal flowers we have in on the day. Whilst we can make no promises, we're always happy to discuss any particular preferences you may have, and we will always do our best to accommodate them when possible.
How to order a florist's choice bouquet
Florist's choice bouquets can be ordered through our website, or by calling us directly on 01273 770966.
You can choose to collect your bouquet from our flower shop in Brighton:
102 Western Road
Brighton
East Sussex
BN1 2AA
Or choose to have your bouquet delivered. We offer same day delivery in Brighton and Hove for orders received before 3pm. For all other orders we offer nationwide next day delivery.
Is your bouquet a gift?
If so, you can choose to add a special message to be included with your bouquet to let that special someone know just how you feel about them!
Brighton Flower Company
Shop online to view our range of beautiful British flower bouquets, as well as our selection of indoor plants and flora related gifts! We regularly change our flowers and foliage to reflect the changing seasons, so we are always adding new bouquets to our range.
Want to receive regular deliveries of flowers straight to your door? Sign up for our subscription service where you can receive the latest seasonal bouquets straight to your door every month!