Decorating your Christmas tree ready for the festive season can be one of the most enjoyable experiences in the lead up to the big day. It's fun for all of the family and can really get everyone in the festive spirit. However, in reality it can be quite difficult to find the perfect style and look for your tree.
To help you decorate your Christmas tree at home like a professional, we've created this helpful guide of Christmas tree decorating tips. No matter what style you go for, take a look at this guide to ensure your tree looks its best at Christmas.
What do you need to decorate a Christmas tree?
Decorating Christmas trees is a very subjective activity, but we'd suggest having some of the following decorations to add to your tree. Feel free to add any other Christmas décor you think your tree needs in order to shine.
Real or artificial tree
A theme or style
Baubles and ornaments
Christmas tree lights
Tree topper
Tree skirt
Any other Christmas decorations
Real or artificial tree
Take your time to consider the type of Christmas tree you'd like. Do you prefer the wonderful smell and feel of a real Christmas tree? Or would you rather have an artificial Christmas tree that you can use again in the future?
Whilst both have their merits, it's down to your personal preference as to which you choose.
A theme or style
Choosing a Christmas tree theme, colour scheme or style can be one of the hardest parts of decorating. We recommend giving this some considered thought, we'll go more into detail about how to do this below, however, a good starting point is to look at the decorations you already have and identify any themes or colours that stand out.
Baubles and ornaments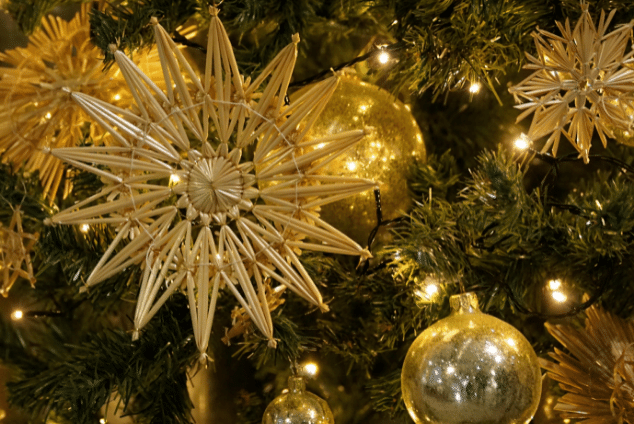 Baubles and ornaments are Christmas tree decorations that add that extra layer of magic to a tree. The choice for baubles and other ornaments is endless and you really can get all kinds of decorations to fit all styles. If you want a handmade feel for your tree why not have a go at making some Christmas tree decorations yourself? Or you can choose from glitzy baubles, embrace the Scandi aesthetic with chic paired back styles or hunt down vintage baubles and Christmas ornaments in second-hand shops. Using what you already have and recycling or upcycling older ornaments is a great way to make your Christmas tree more eco-friendly.
Christmas tree lights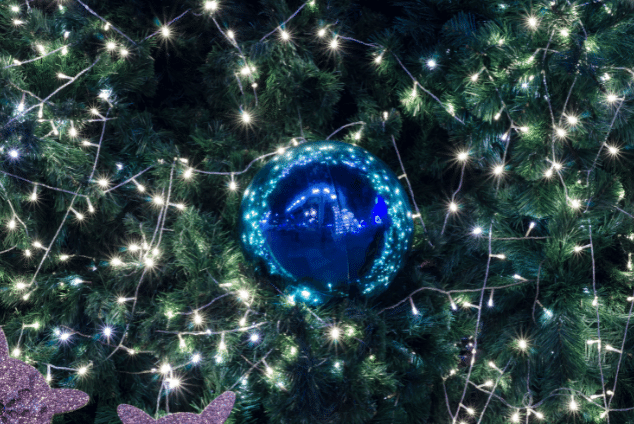 Choose the type of Christmas lights that will best suit your tree. The most common lights are string lights, however, some artificial trees are pre-lit so may not need any extra lighting. Depending on your decorative theme you can choose from warm gold and cooler white lighting, as well as multi-coloured and different shapes.
Tree topper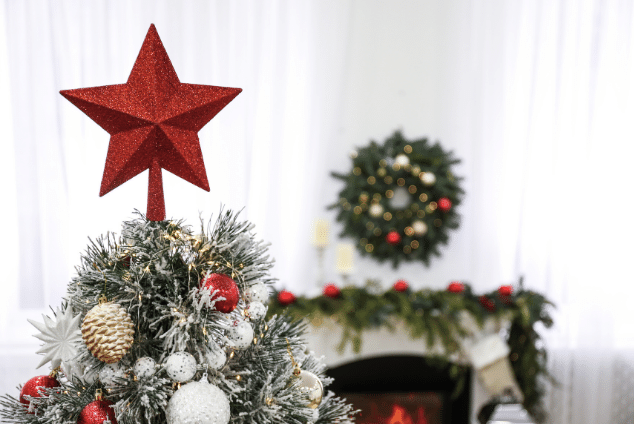 One of the biggest focal points of any Christmas tree. Find a showstopping topper that perfectly complements your beautiful Christmas tree. From angels and stars to bows and decorative objects – the choice is yours!
Tree skirt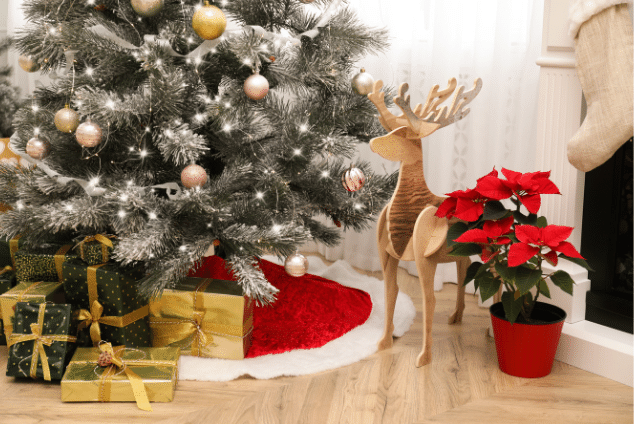 Whilst tree skirts are a relatively new phenomenon, they are a great way to finish off your tree and hide your Christmas tree stand, bucket, trunk, plastic or wiring.
Any other Christmas decorations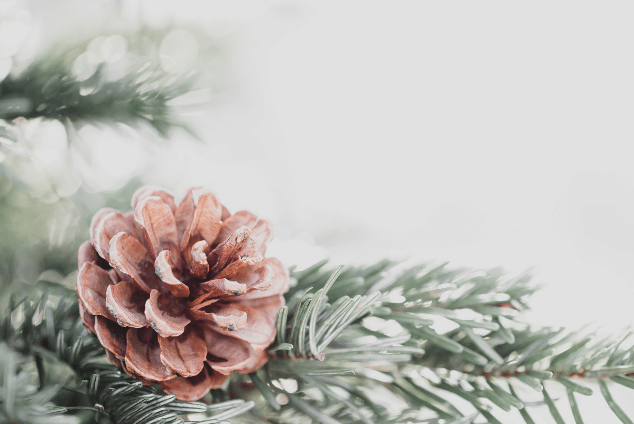 If you have anything else you love to add to your tree, then go for it! Ensure there are no gaps between decorations and they're all spaced evenly to achieve a professional finish. Other decorations include:
Pine cones
Extra tree branches
Holly
Electric candles
Sentimental decorations
Photos
How to choose a Christmas tree style
To help with Christmas tree decorating ideas, think of a theme or style that you like the idea of and use sites such as Pinterest to see how others have done them. There are a range of ways to choose a Christmas tree style, but below are some of the most common Christmas tree ideas:
Colour schemes
This is one of the easiest and most cost effective ways of picking a style for your tree. Think about the colour scheme of the room the tree will be in and any colours you love that will go with it. Not only will it then match in with the room, but those decorations can also be used for years to come.
From bright and beautiful colours to neutral and understated tones, find a colour scheme that fits in with your home and create a professional and stylish Christmas tree.
Themes
If you're leaning more towards choosing a theme, try and think of styles and concepts that appeal to you and will fit in with your space. Different theme options for your Christmas tree include:
Modern
Rustic
Colourful and bright
Neutral
Minimalist
Quirky
Vintage
With so many bauble shapes and sizes available these days, you can pick a quirky theme such as food and drink, movies or animals and create a unique and bright tree.
What goes on the Christmas tree first?
Once you've decided on your theme and found all of the ornaments you want to hang on your tree, it's time to start decorating. Whilst there's no right or wrong way to decorate your tree, professional Christmas tree decorators suggest this order for adding decorations:
Add the Christmas tree lights
Before putting them on the tree, make sure they're working first! Then start from the bottom and work your way upwards in a circular motion, ensuring they're evenly spread across the tree.
Hang ornaments and baubles
Try and visualise your tree in sections (top, middle, bottom) and decorate each area separately, evening balancing and placing decorations. Start from the top and work your way down. Try grouping up baubles together to create bigger, visually appealing areas of your tree.
Add any ribbons and bows
Ribbons are a great way to fill out your Christmas tree and create a professional finish. Neatly tie and evenly spread bows and ribbons across your tree to fill any gaps.
Use floral sprays
Add a floral element to your tree with floral sprays and tree picks. These tend to feature festive plants such as holly and pine cones and can be a great way to break up your tree and add a splash of colour.
Add your tree topper – once you're happy with your final decorations, it's time to add the showstopper to your tree, the tree topper. Make sure it's sitting perfectly on the branch, isn't bending it too much one way and is in proportion with your tree.
Finally, add your tree skirt – this will finish off the look and stop you from seeing any unsightly wires and stands. Choose from a basket-style skirt and a fabric-style skirt in your chosen colour to match your tree.
Shop real Christmas trees online
We're delighted to stock high quality Christmas trees to shop online and in store. Choose a non-drop needle, premium Nordman fir tree in a range of sizes from 3ft-7ft. Shop Christmas trees online or visit our Brighton and Hove store at 102 Western Road, Brighton, East Sussex, BN1 2AA.