Easter is fast approaching (Sunday 17th April just in case you'd forgotten) and with that comes a chance to unwind and relax over the long weekend, celebrating with friends and family, as we transition from early spring and look forward to the longer days of summer. Flowers are a traditional gift for this time of year, a way to show loved ones how much they mean to you, and potted plants are another great way to brighten someone's day as well as their home, bringing spring indoors.
Celebrate Easter and choose something special for that someone special from our range of indoor plants and handcrafted bouquets of Easter flowers.
Why do indoor plants make great Easter gifts?
Originally a Pagan festival celebrating spring in the northern hemisphere, and later adopted by Christianity to commemorate the resurrection of Jesus, Easter symbolises the bloom of new life and is traditionally celebrated with special church services, the ringing of church bells and the gifting of flowers.
Indoor plants and flowers can symbolise many different things, from purity and innocence to love and new beginnings, making them a very personal gift for this Easter Sunday.
Whilst flowers fade eventually, plants are a long lasting, thoughtful gift that will continue to remind the recipient of the good memories of receiving the plant for years to come.
Popular Easter plants and Easter flowers
When it comes to choosing plants and flowers for an Easter gift, there are plenty of options. Here are some of the most common plants and flowers that are associated with Easter:
If you have any questions about any of our Easter flowers and plants please get in touch today on 01273770966. Our full Easter range is available online and in our Brighton store. Follow us on Facebook & Instagram to keep up to date with all things floral from Brighton Flower Co.
Easter Lily
The Easter lily (Lilium longiflorum), also known as the peace lily, is a white lily that blooms during the Easter season. Although native to Japan and Taiwan 95% of Easter lilies are now grown along the border of California and Oregon.
Easter lilies symbolise purity, innocence, and new beginnings making them a perfect choice for Easter celebrations. Lilies need plenty of water and sun, but they should be protected from direct sunlight. They can be kept as indoor plants or planted in flower pots or garden beds and make beautiful additions to any landscape.
Something a bit different: String of hearts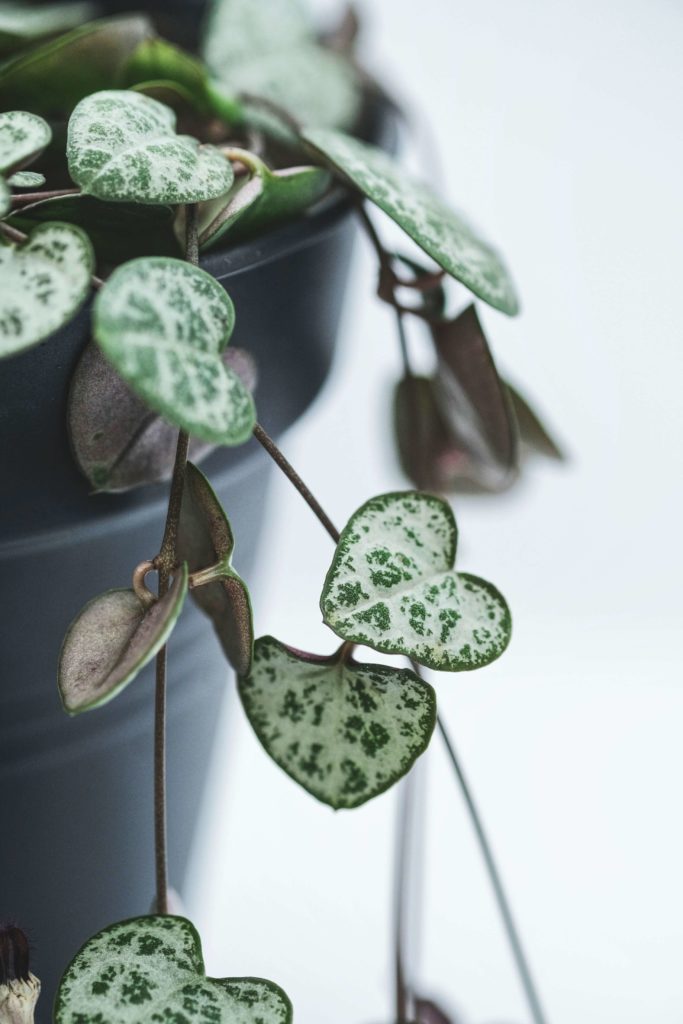 Why not choose something outside the box this Easter? With its delicate heart-shaped leaves, the string of hearts plant (Ceropegia woodii) makes a beautiful gift. As a shade loving plant that trails, it can work perfectly in a macrame plant hanger in any room that doesn't get direct sunlight, ideal for basement flats and darker bathrooms. The string of hearts plants can also look beautiful on any open shelving, planted up in a goblet style pot.
Crocus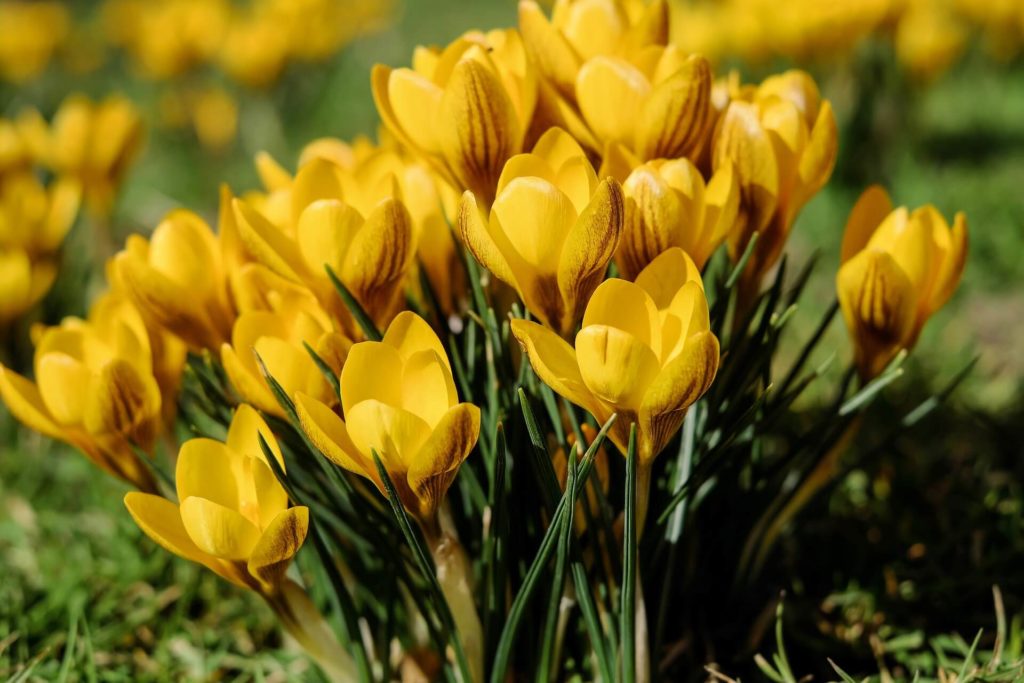 Crocuses are small flowers that can be found in a variety of colours including purple, yellow, and white. They are one of the first flowers to bloom in the spring, a symbol of cheer and happiness.
Originally from the Mediterranean region, they can be difficult to care for, so it's important to follow the instructions carefully. In general, they need well-drained soil and should be fertilised regularly. Too much water will rot the roots, so make sure to water sparingly.
Crocuses are also susceptible to pests like aphids and thrips, so keep an eye out for these and treat them if necessary. With a little bit of TLC, your crocus plants will bring beauty to your Easter celebration year after year!
Daffodils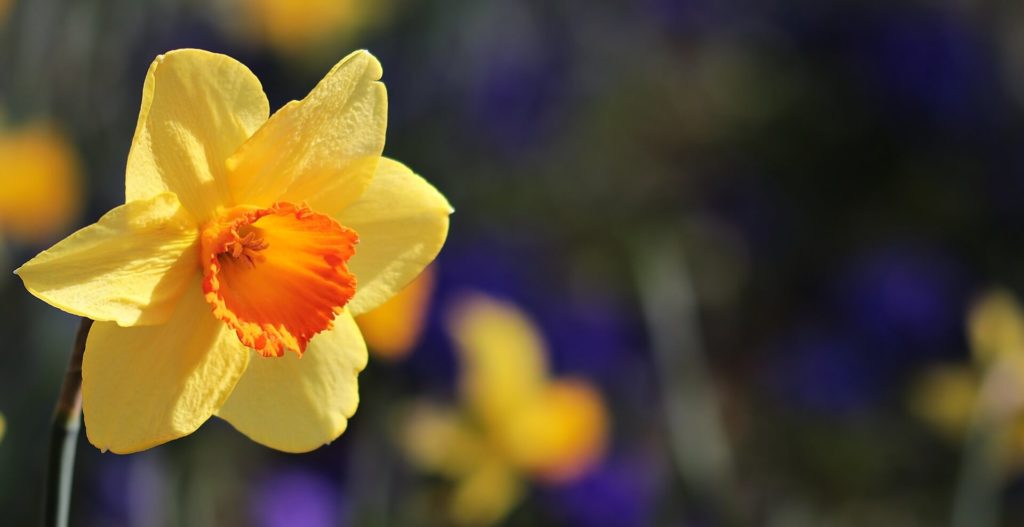 Daffodils are another type of flower that is commonly seen during the springtime. They come in a wide variety of colours, including yellow, white, and orange. They symbolise new beginnings and rebirth, and are also considered symbols of hope.
Daffodils will usually only bloom for one or two weeks indoors, so choose flowers with tight buds to get the most from your bouquet. After the blooms fade, save the bulbs and plant outdoors in your garden. Although they may not flower the following spring, they typically recover and flower in subsequent seasons.
Tulips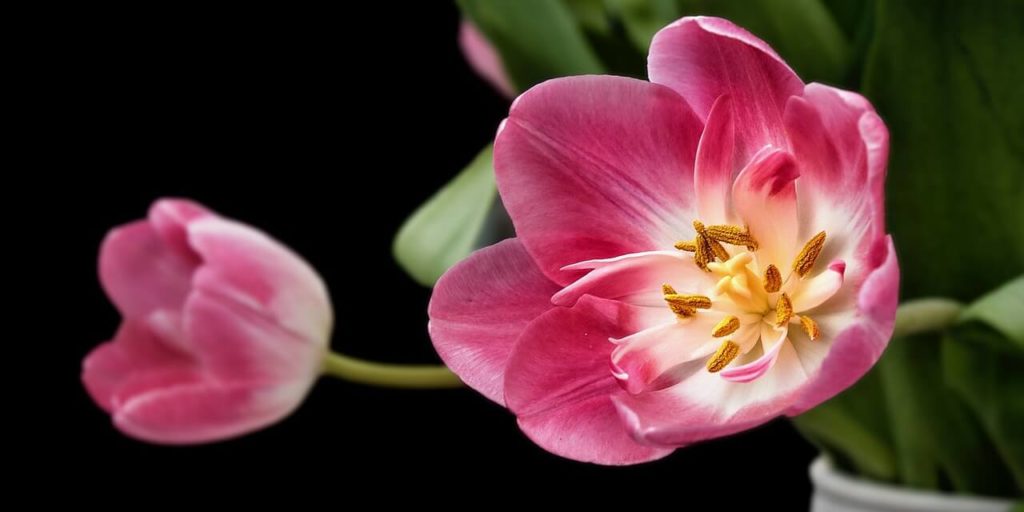 Tulips are often seen as a sign of Easter thanks to their vibrant colours and association with new life. Their symbolic meaning is typically interpreted as different things in different cultures; in the Netherlands, tulips are seen as a symbol of appreciation, while in Turkey they represent elegance. Regardless of where you're from, tulips make an excellent gift for Easter.
These cheerful and colourful flowers fit perfectly into the spring season, but they do need plenty of sunlight, so place them in a spot where they will get at least six hours of sunlight each day. They can last well into summer if you take care of them!
Orchids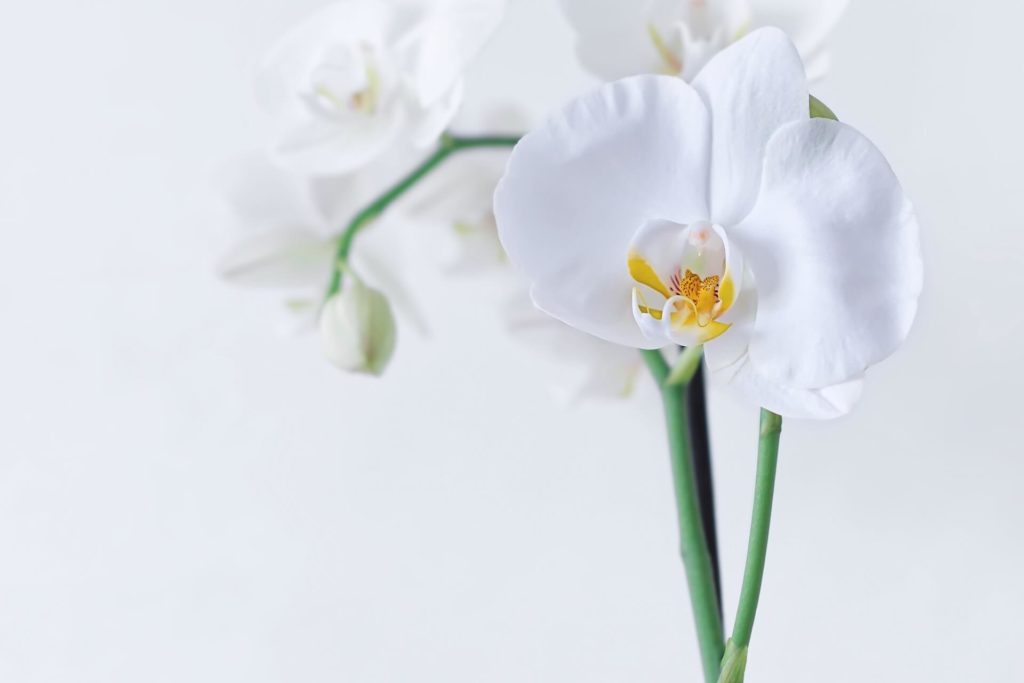 Orchids are often seen as symbols of love, luxury, and beauty. They make excellent gifts for Easter because they represent new beginnings and the hope of resurrection. In addition to their symbolic meaning, orchids are also beautiful plants that add a touch of elegance to any Easter celebration.
Keep your orchid in a bright, sunny spot, but make sure it's not in direct sunlight, and try to keep the air around them moist. You can do this by misting them with water a few times a day, or placing them in a humid room. If you're looking for a unique gift this Easter weekend that celebrates the holiday's religious and botanical traditions you can't go wrong with an orchid.
Shop Easter plants and spring blooms
If you have any questions about any of our Easter flowers and plants please get in touch today on 01273770966. Our full Easter range is available online and in our Brighton store. Follow us on Facebook & Instagram to keep up to date with all things floral from Brighton Flower Co.